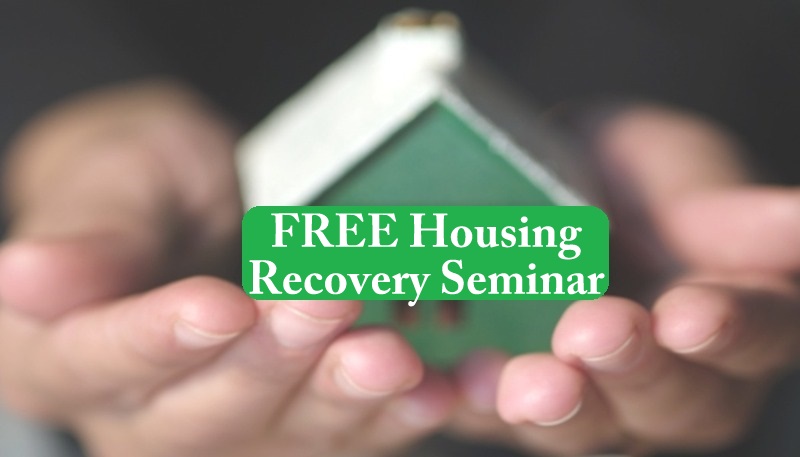 Learn How To Get Back In The Market!
CLICK HERE TO SIGN UP

Been Through Or Considering A Foreclosure, Short Sale, Bankruptcy, or Financial Hardship?.

Want A Strategy For Getting Back In The Market? Or Need To Know How To Proceed?
Get answers from an Attorney, Realtor, Mortgage Lender, and
Settlement Officer.

Learn Strategies for Repairing Credit, Short Selling your Home,
Bankruptcy, and Getting Financing After A Financial Hardship!

There is help and we have answers. No Cost / Obligation
Bring a Friend!